Compatible with Pleatco PCC105, Unicel C-7471, Filbur FC-1977 and OEM parts 817-0131, 178584, R173476, 817-0106

Fits Clean & Clear Plus 420, Waterway Crystal Water 425

Filter Dimensions: Outer Diameter: 7", Length: 26", Top & Bottom Hole 3'', Material Area: 105 Square Feet
See FAQ below for more info
Regular price
Sale price
$43.99 USD
Unit price
per
Sale
Sold out
Share
View full details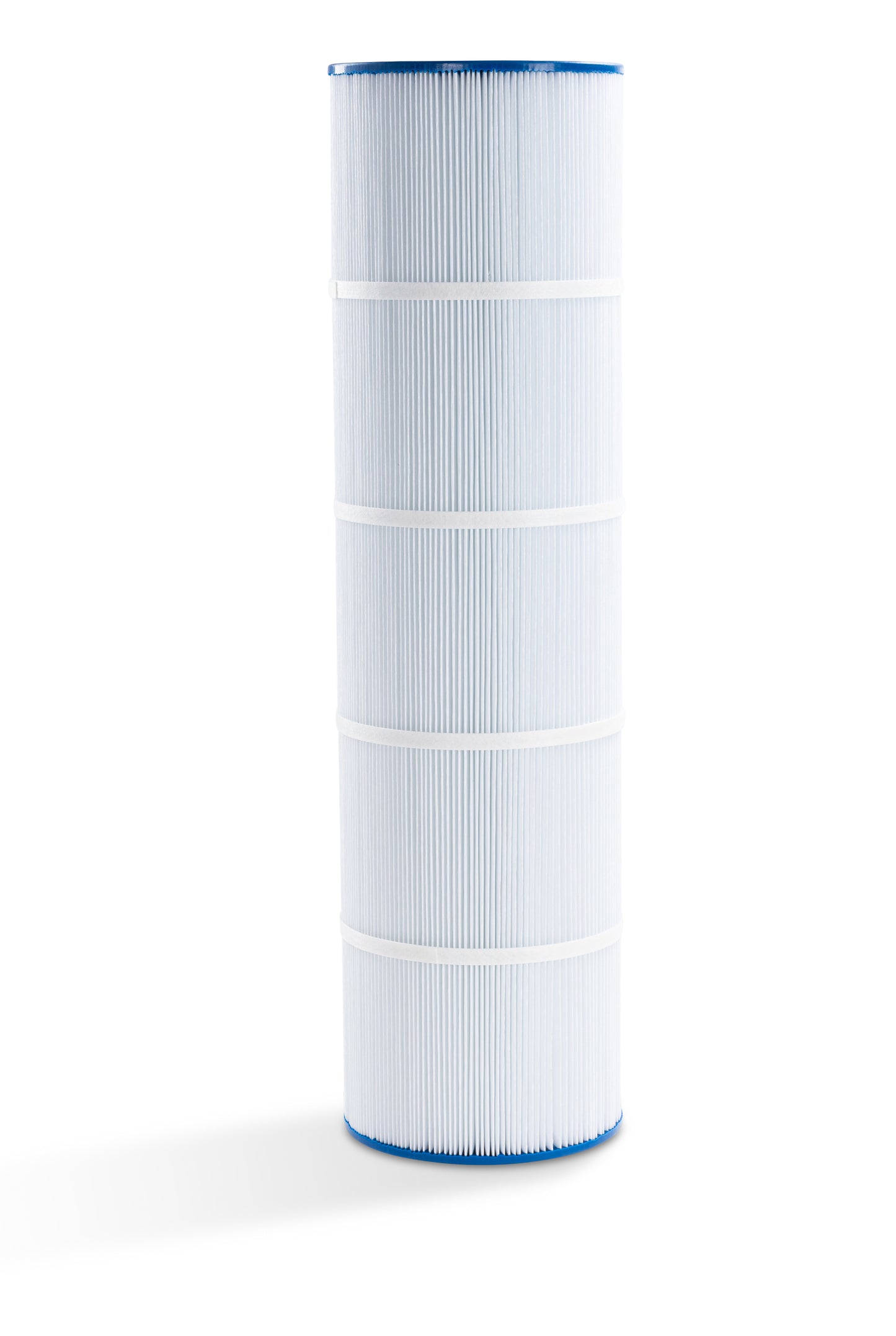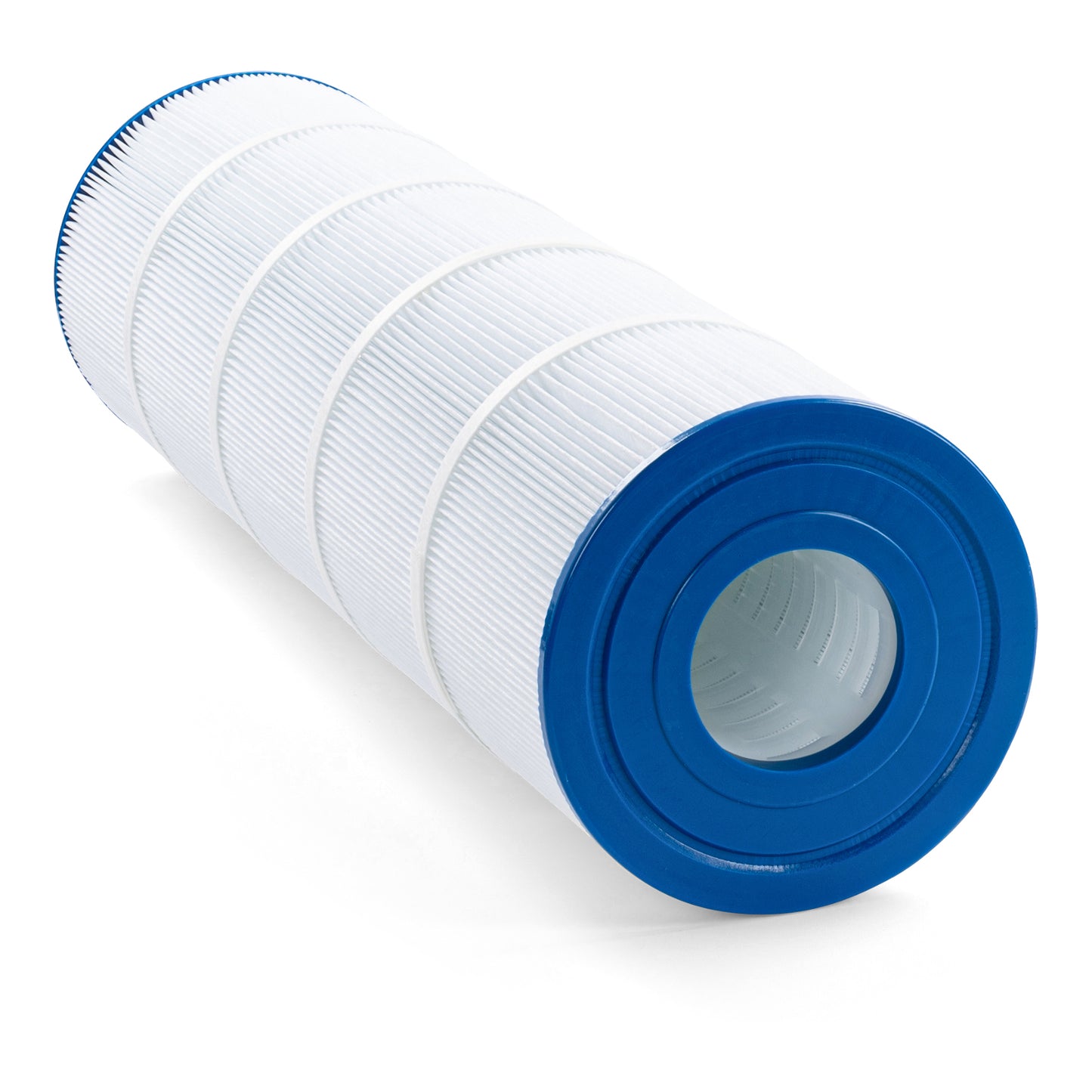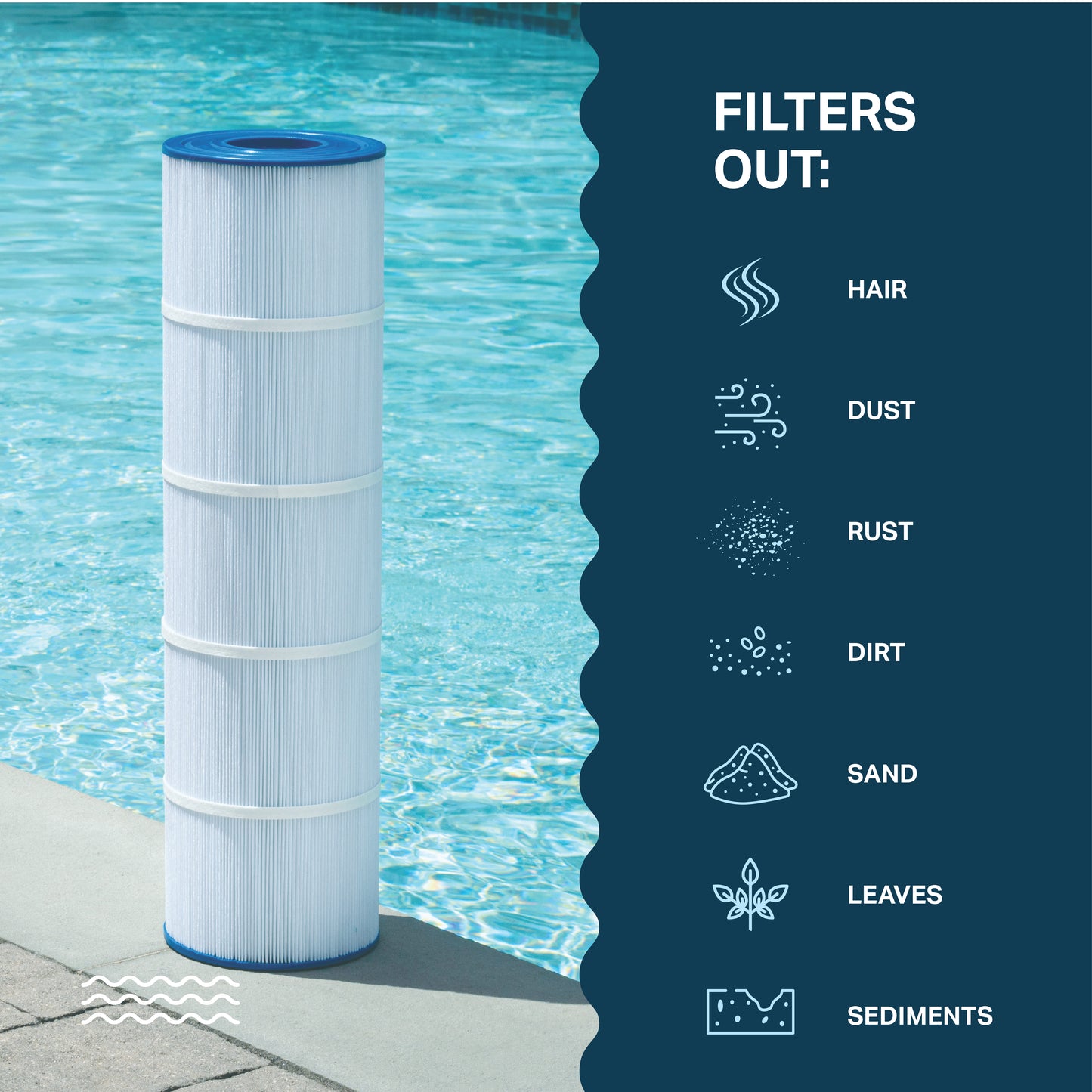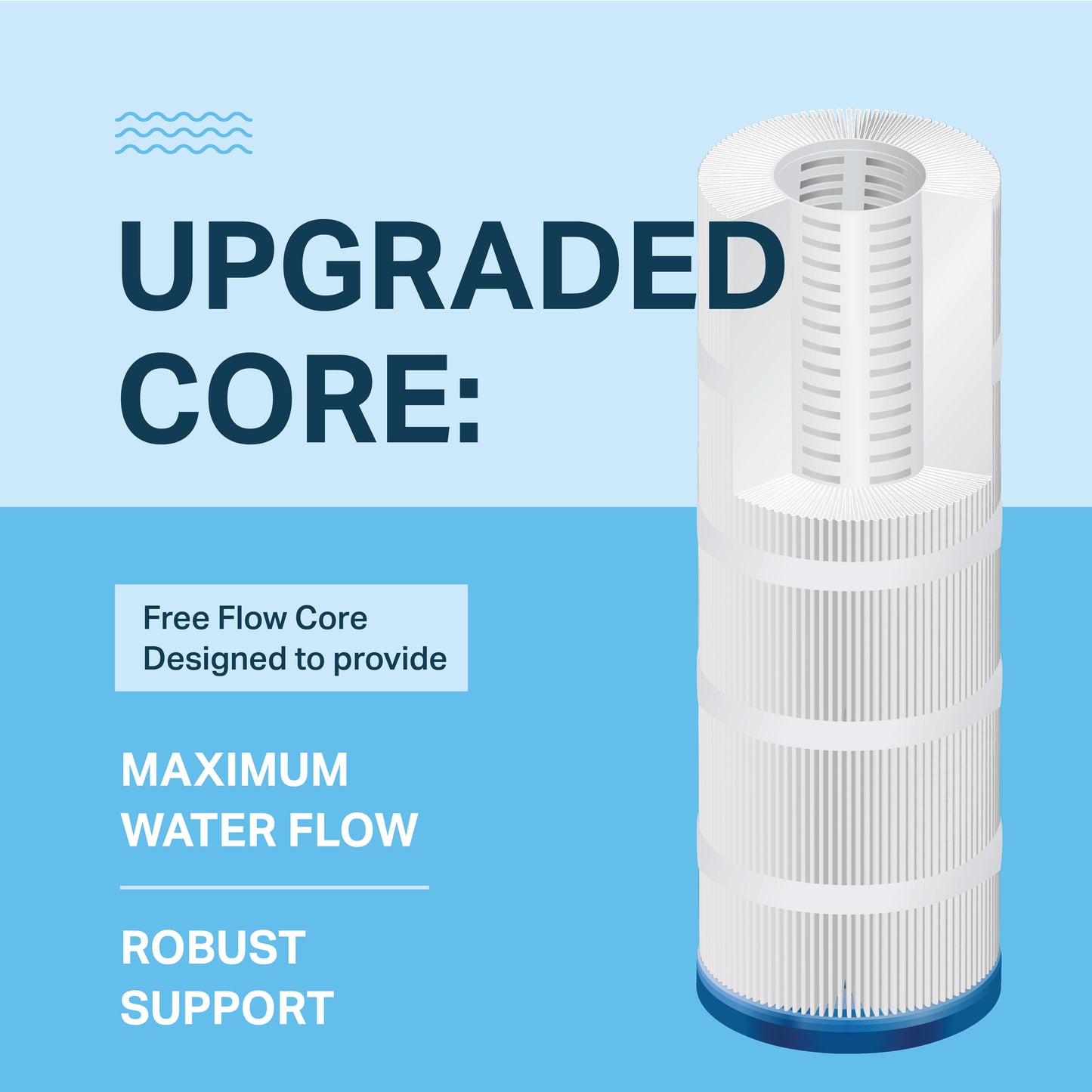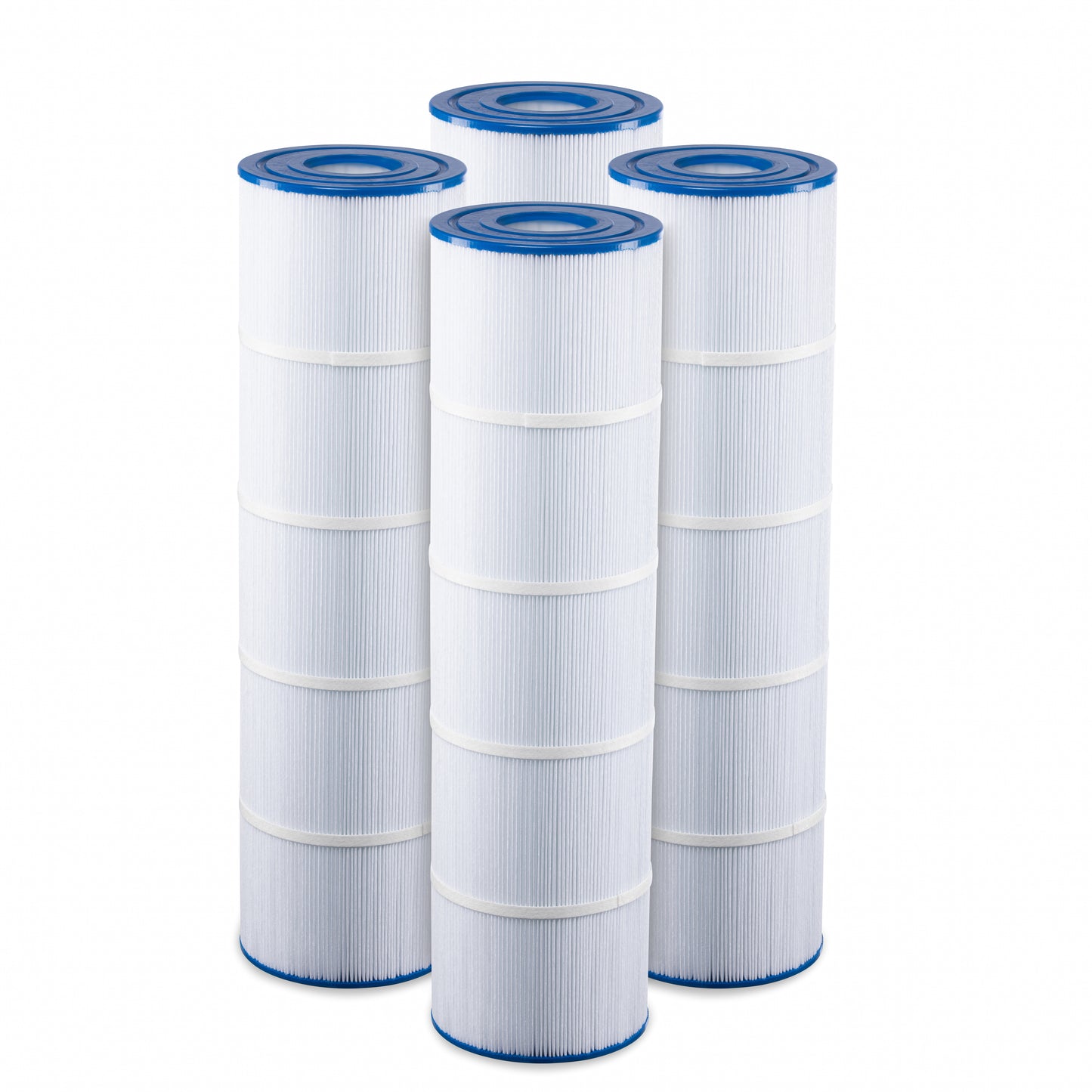 Collapsible content
Which pool filters are compatible with this filter? What does it replace?

This filter replaces Pleatco PCC105, Unicel C-7471, Filbur 1977 and OEM parts: 817-0131, 178584, R173476, 817-0106

This filter is also compatible with the following replacement parts:

Aladdin 20503 | Baleen AK-60431 | Darlly 71053 | Excel Filters XLS-718 | Filbur FC-6470, FC-1977, FC-1977M, FC-1977P | Pentair CCP420, R173576, | Pleatco PCC105, PCC105-PAK4, PCC105-M, PCC105-M-PAK4 | Pure N Clean PC-1977, PC-1977P, PC-6470 | Spa Daddy SD-00163 | Unicel C-7471, C-7471-4, C-7471RA | Waterway 817-0106 | APCC7296 | 817-0106-4B| 178584 |
What systems does the PA120 pool filter fit? Is it compatible with my pool?

Fits the following systems:

Clean & Clear Plus 420, Waterway Crystal Water 425
Compatible with the following pool brands:

Pentair Clean and Clear Plus 420, Pentair Pool Products, Pac Fab, Waterway Plastics
How does the Mist MRPF002 pool filter compare to the Unicel C-7471 filter?

Our pool filters function the same as the OEM filters. Guaranteed.
What are the dimensions of this pool filter?

Outer Diameter: 7 in
Height: 26 in
Top Hole: 3 in
Bottom Hole: 3 in
Material Area: 105 Square Feet
What does this pool filter remove? Is it effective?

The unique trilobal fabric provides 21-40% more effective surface area when compared to competing products. This structure makes capturing more contaminants, such as hair, leaves, dust, sediment, sand, and other particles, easier.
Is the Mist pool filter durable and high quality?

Yes, this filter is very durable, the high-uniform media of this filter allows a thorough cleaning, and its superior thickness will enable it to withstand the demands of multiple cleanings without wearing out quickly.
Will this pool filter restrict my water flow?

No, the free-flow core of this filter is precisely designed and engineered to provide maximum water flow while also supplying strong support to the entire structure.
How often should I change my pool/spa filter?

The lifespan of a replacement pool filter will be based on how well it is maintained. With proper cleaning and maintenance, it can extend the service life of the pool filter. We recommend replacing the filter every 1-2 years.
How do I clean my pool filter? How often does a pool filter need to be cleaned?

We recommend cleaning your pool filter gently with a brush every month.
What are the signs that my pool filter needs to be replaced?

Signs that your pool filter may need to be replaced include reduced water flow, cloudy water, high pressure in the filter system, and visible wear and tear on the filter.
| | | | | | |
| --- | --- | --- | --- | --- | --- |
| Mist Model Number | MRPF001 | MRPF002 | MRPF003 | MRPF004 | MRPF005 |
| Replaces | Pleatco PA120, Unicel C-8412, Filbur FC-1293 and other OEM parts CX1200RE, 817-0125N | Pleatco PCC105, Unicel C-7471, Filbur 1977 and other OEM parts 817-0131, 178584, R173476, 817-0106 | Pleatco PRB50-IN, Unicel C-4950, Filbur FC-2390, and other OEM parts 03FIL1600, 17-2380, RTL-50, 100533, 6540-471, 25391, 817-5000, R173434 | Pleatco PRB25-IN, Unicel C-4625, Filbur FC-2375 and other OEM parts 17-2327, 100586, 817-2500, R173429 | Pleatco PWW50P3, Unicel 6CH-940, Filbur FC-0359 and other OEM parts 817-0050, 03FIL1400, 25252, 378902, PWW50 |
| Outer Diameter | 8 15/16 | 7 | 5 | 5 | 6 |
| Length | 23 1/4 | 26 | 13 5/16 | 13 5/16 | 7 5/8 |
| Top & Bottom Hole | 4 | 3 | 2 1/8 | 2 1/8 | Top: Handle Bottom: 1 1/2 |
| Filtration Area | 120 Square Feet | 105 Square Feet | 50 Square Feet | 25 Square Feet | 50 Square Feet |